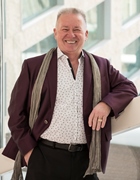 Bob 'Idea Man' Hooey
C: 780-707-0189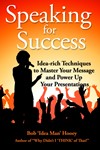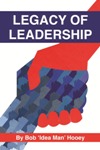 Travels from Edmonton, AB
Bob 'Idea Man' Hooey, CKD-Emeritus, Accredited Speaker, Best-selling author, Alberta Speakers Creator, 2011 Spirit of CAPS Recipient
If you are in leadership, sell for a living, or depend on your ability to persuade for your success... Canadian Ideaman, Bob Hooey can give you the 'Alberta Advantage' in hosting a successful meeting or conference, in building a successful career, in selling more, or in successfully leading your organization to the next level.
Protect your conference investment - leverage your training dollars. Call NOW to engage Canada's Ideaman, Bob Hooey and his profitable, innovative Ideas At Work! for your company, convention, or association. Ideas At Work! - Strategies to Success!
Bob's humorous, interactive, conversational and, sometimes provocative style inspire his audiences across North America and around the globe. As a business, leadership, team and sales success expert, as well as a prolific author, Bob's innovative development programs have successfully helped thousands of leaders and professionals dramatically and profitably increase their effectiveness.
Need an inspirational speaker or engaging trainer?
Bob 'Idea Man' Hooey will help you inspire, equip, and lead your meeting's audience, association, sales team, or company to greater success! Bob is committed to helping leaders build more effective teams; and sales teams become sales leaders around the globe. This year found him keynoting conventions in Cape Town, SA and Paris, France. 2016 found him in The Netherlands, Denmark, Dubai, New Zealand and Australia. 2017 will see him in China, and Europe, so far.
Bob is a charter of the Global Speakers Federation, charter CAPS National member and Past CAPS National Director; co-founder and a Past President of CAPS Vancouver; CAPS Foundation Trustee; and a Past President of CAPS Edmonton.
Bob spoke to 3200 students (grades 3-7) at a Rise Up against bullying rally.
---
Accredited Speakers