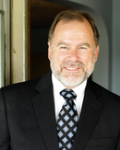 403-262-9026
Past Director
CAPS Calgary
Travels from Calgary, AB
Chuck Rose, BFA (Drama)
Restaurateur Entertainer, Musician, Actor, Keynote Speaker, Stand-up Comedian,
Helping retail business owners create amazing customer service by inspiring their staff to "buy in!"
Does your team need an Attitude Tune-up?

Chuck Rose is the right presenter for you if you want to train and motivate staff with a fun, entertaining, yet practical message about great customer service. With lessons learned from almost 40 years in the hospitality industry, Chuck makes these key points in his keynote and workshops: "Your first customer is always yourself! If you are not sold on your product, how in the world will you sell it to anyone else. Inspire your staff to love their work, and they will keep your customers coming back. Attitude is everything!"
Chuck Rose opened his first restaurant in 1978 and, five restaurants later, is still in the game with one of the most successful pubs in Calgary, The Hose and Hound Neighbourhood Pub. Not only does Chuck bring a wealth of expertise and experience as a food and beverage guy, he has a lifetime of experience in the entertainment and music business. Chuck adds value and fun to his engagements with animated stories and catchy tunes that will have your team humming along. Order a full meal deal with Chuck Rose!
As a Speaker and Educator, Chuck works with business owners, managers and associations to improve staff relations, staff retention and customer satisfaction by inspiring managers to be leaders and staff to be self-motivated.
---