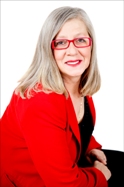 Cell:780 907-9424
Travels from Edmonton, AB
Glenda Sheard
Professional Speaker, Facilitator, Emcee, Mentor
Glenda brings a dynamic, empathic, and captivating voice to her speaking engagements, mixed with a dash of humour. Her style engages and inspires with customized motivational presentations and workshops, encompassing a positive and unique connection with her audiences.
As a speaker for A Compassionate Tomorrow, Glenda Sheard brings hearfelt compassion from her life experiences to the floor - From Broken to Blessed - impressing upon her audiences the importance of gratitude and appreciation, and encouraging successful outcomes in enhanced self-esteem. Her experiences as a keynoter speaker, special events emcee, and host of numerous workshops draws on her role a a Donor Relationship Specialist and Fund Raising Professional. She draws on her work in Radio sales and marketing to ensure her sessions are designed to be both enlightening and captivating.
Glenda's Communicate with Confidence program enables leadership, servant leadership and better communication within the workplace, groups and everyday life boosting morale, self-confidents, team morale and spirit.
Glenda Sheard is regularly called upon as a speaker and emcee within her community and recently participated in a Human-book program, using her focused motivational methods to commect with community residents to inspire them.
---