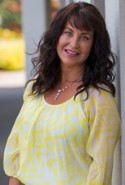 (604) 819-5299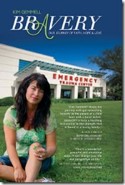 Travels from Vancouver, BC
"I had the pleasure of inviting Kim to speak with five different groups at the University of the Fraser Valley. Kim's open, honest and heartfelt story touched everyone. Kim truly connects with her audience, inspiring people to act. In our case, giving to the United Way campaign at UFV significantly increased in 2016, thanks to Kim Gemmell."
Leslie Courchesne, Executive Director, University Relations; University of the Fraser Valley
Kim Gemmell
Author, Public speaker, Humanitarian, Special needs advocate
Kim Gemmell's energy radiates out to her audience
A son born with a critical heart defect, and a daughter diagnosed with autism transforms Kim's life into a powerful purpose to help other's understand, "No matter who we are, we will all face great challenges in life; some will go through unbearable amounts, others will escape with less, but it is how we deal with it that can make all the difference."
Ranging from students to seniors, Kim speaks at a variety of venues and believes anyone can benefit from her positive influence. Through her own rise above great adversity and fascinating, introspective life lessons learned from her one legged grandma, Kim demonstrates how it is possible to have a wonderful life, even if it is not what we expected it would be.
Equipping her audience with the essential tools to believe in themselves, she explains how persistence, desire, and unwavering faith can take people to new levels of success. It is her passion to share how important it is to never let anyone take away our belief that we can be successful, and reach our goals. "If our desire is strong enough and believe we have the ability to accomplish it, then we can absolutely make it happen. There has been far too many people who have stopped short of their goal because they didn't think they were good enough, or smart enough to get there."
Recently having been Impact Speaker with United Way's 2016 Workplace Campaign, Kim's experience of speaking to over 80 successful company's and organization's brings a wealth of knowledge and information to share.
Invite Kim to speak at your workplace, school, or any special Event!
Kim's TEDx Talk: http://bit.ly/2pnDkuu Titled; The Value of Human Connection – Unplugged
Favorite topics of interest:
It's never too late; extinguishing limitations
How to find your gratitude

Face your fears; it's easier than you think

Why we must ignore naysayers or bullies....and how do do it

We all face adversity; it's what we do with it that determines our future

Giving back - How to do more of what makes you feel good
The Universal Law; it really works – Thoughts Become Things
"Our company was very fortunate to have the author of BrAvery; Our Journey of Faith, Hope & Love accept our invitation to be the keynote speaker for our event. With over 200 people in attendance, Kim spoke of the challenges her family faced, how they overcame these hurdles, and what they found to be their greatest assets. The experiences Kim shared were straight from the heart and as she spoke, you could hear a pin drop in the banquet facility.
Thank you Kim for an outstanding job!"
Cal Siemens, Overwaitea Food Group, Regional Director
---