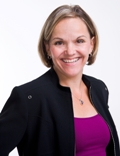 C: 403-850-5589
Past President
CAPS Calgary
Michelle's Books



Travels from Calgary, AB
Michelle Cederberg, CSP / MKin, BA Psyc
The Energy Habits of High-Performing People
Imagine hiring a speaker for your next event that could actually help your team get more energy, be more productive, and have more fun every day!
With over 15 years experience as a professional speaker Michelle Cederberg faces every audience with the mission to engage, entertain and enlighten. In her lively sessions she shares innovative methods to solve our enduring health and energy dilemmas in a realistic and do-able way. And you'll laugh out loud while you're learning how.
Popular sessions:
Energized for Excellence
the Energy Habits of High-Performing People
Exposing the Myth of Life Balance
Stress Defense
The Myth of Multi-tasking
Health and Productivity Expert Michelle Cederberg galvanizes people to blaze their own path and live a bigger life. An in-demand speaker, author, health expert and life coach, she empowers clients to break down the physical and emotional barriers that get in the way of growth - in business and in life.
She holds a Masters in Kinesiology, a BA in Psychology, a specialization in Health and Exercise Psychology, is a Certified Exercise Physiologist (CEP) and Certified Professional Co-Active Life Coach (CPCC). She combines mind, body, humour and practicality to inspire change!
A natural storyteller, Michelle transports delighted audiences on a journey of truth and laughter that will empower them to optimize health and energy habits, find better work-life balance and gain momentum toward the personal legacy they long to create. Michelle is the author of three books. Her latest literary spark plug, Energy Now! Small Steps to an Energetic Life shares her philosophy in an eye-opening and practical way, with methods that make a difference.
Please contact Michelle for more information on her services and how you might work together.
---