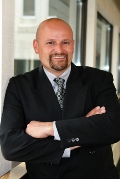 403-978-2589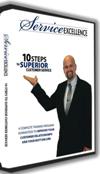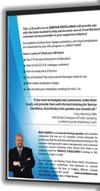 Travels from Calgary, AB
Russ Dantu
Russ Dantu is a speaker, trainer, author, and coach. He has been speaking professionally since 1997. If you are looking for someone who entertains, educates, inspires and leaves your audience wanting more, look no further! Russ is an expert in the areas of trade shows, customer service, and presentation skills. His workshops and seminars are known to be highly entertaining and filled with group activities to drive the message home and leave your audience with the tools they need for immediate results.
Russ has been in the trade show and customer service industry since 1982 which makes him a perfect fit for your next conference or convention. Russ also speaks in schools to our leaders of tomorrow on the subjects of drugs, alcohol, bullying, racism, and overcoming challenges. His powerful keynote keeps even the toughest teenage audiences on the edge of their seats!
His programs include:
At Your Service – all about Service Excellence
Speak Up – creating powerful presentation skills for adults and youth
Making Trade Shows Work – everything you need to know about participating in a trade show
His keynotes include:
If good customer service is common sense, why isn't it common practice?
The Power of YOU! (for schools and youth groups)
In 2009 and again in 2010, Russ placed in the top 1% out of over 30,000 people competing for the coveted title of World Champion of Public Speaking. Whether you are looking for a break-out session, a 2 hour or half day workshop, a full day seminar, or a keynote to open or close your upcoming event, find out what this award winning speaker can offer your audience! Contact Russ now....you won't be disappointed! Russ competed in Las Vegas in 2015.
---