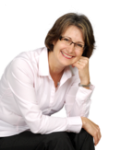 Sylvia Plester-Silk
519-822-3776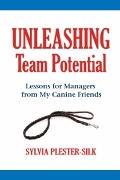 Professionally Speaking TV Appearance
Watch Videos of her TV and live appearances
Sylvia Plester-Silk, B.S.W.
Catalyst, speaker, trainer, executive coach
Helping leaders understand the impact of team dynamics and how to become the company of choice for employees.
Sylvia Plester-Silk is a human dynamics specialist who continues to gain international appreciation as a remarkable team integration specialist, facilitator and inspirational speaker.
Through Sylvia's honest approach, real life stories and dynamic energy, audiences will gain insights, motivation and practical steps that will positively impact any organization.

Topics include:
The 5 Essential Elements to Unleash Your Team's Potential (keynote)
Unleashing Collaborative Results (workshop)
Leadership Communication Skills Training – Communicating On Purpose (workshop)
Unleashing Results with Difficult Conversations (workshop)
Conflict Resolution Skills: Leading through Challenges (workshop)
The Art of Inquiry (workshop)
The Art of Giving Feedback for Leaders (workshop)
Expanding Your Comfort Zone (workshop)
Sylvia helps her clients shift from challenges to meaningful solutions through deeper understanding of overt and covert company dynamics. Her ability to create collaborative solutions for complex challenges keeps her in high demand.

Sylvia has worked extensively in human services for over 20 years – as a therapist, facilitator and trainer. Combined with her playful and direct approach, she is an important catalyst for engagement and performance improvements. Sylvia's gifts and her ability to quickly achieve a deep connection with others creates a sincere partnership between herself and her clients.

Sylvia is the author of Unleashing Team Potential: Lessons for Managers from My Canine Friends. She is a sought-after speaker for her expertise in human dynamics.

She is a graduate of the Improvisation Program at Second City, Toronto and holds a Bachelor's Degree in Social Work.

Clients describe Sylvia as insightful, able to draw deep insights from conversations, rapidly analyze and process the information and translate it into meaningful results such as improved performance, employee commitment and profitability.

She is passionate about helping organizations become the organization of choice! On Purpose!
---